Moonlight Madness Sale
November 27, 2014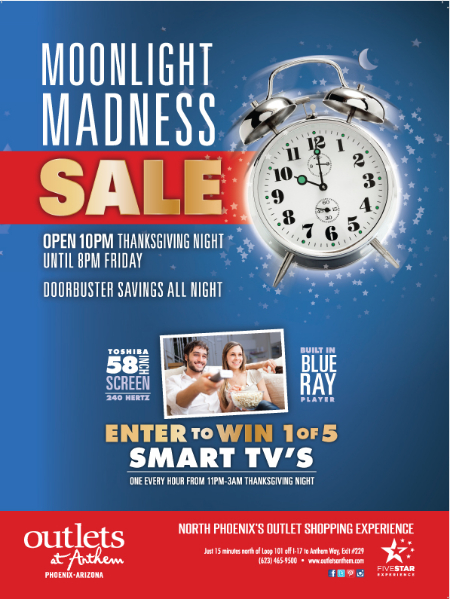 After turkey dinner with our families (and maybe a power nap), Outlets at Anthem will open at 10pm. As always, we will have our greeters out early to hand every customer a store savings sheet with all of amazing discounts and door busters. We are also giving away FIVE smart TVs!
You will have an opportunity to enter-to-win one of FIVE smart TVs every hour at 11pm, 12am, 1am, 2am & 3am. You can enter to win from 10pm to 1:30am and must be present to win.
After Thanksgiving Sale
Friday, Nov 28-Sunday, Nov.30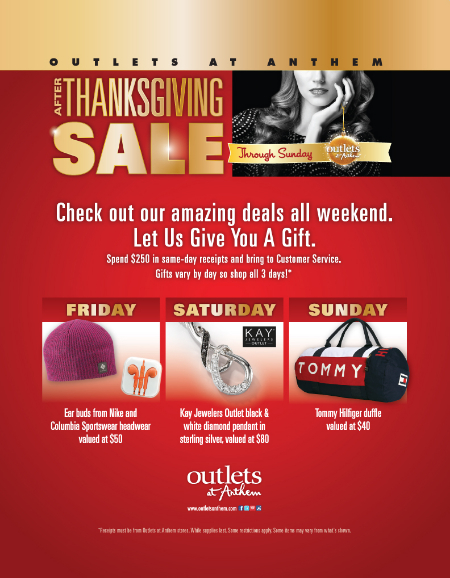 From Black Friday, Nov. 28th through Sunday, Nov. 30th, we will be offering a gift-with-purchase weekend! Each day one of our great tenants like Nike, Tommy Hilfiger, Columbia and Kay
Jewelers will offer an extra incentive to shop a little more to receive a free gift. Hurry as it is only while supplies last. Visit Customer Service for details and receipt redemption.
Santa's House
November 21 - December 24, 2014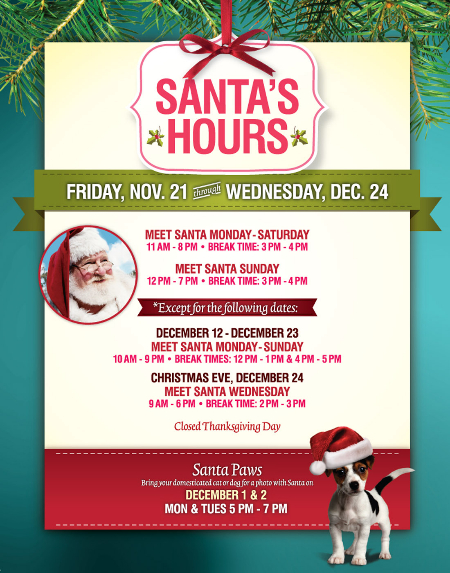 Santa House Hours
November 21st–December 12th
Monday-Saturday
11am-3pm & 4pm-8pm
Sunday
12pm-3pm & 4pm-7pm
December 12th-23rd
Monday-Sunday
10am-1pm & 2pm-5pm & 6pm-9pm
Christmas Eve, December 24th
10am-2pm & 3pm-6pm
Santa Paws, December 1st & 2nd
Monday-Tuesday
5pm-7pm
Salvation Army Angel Tree
November 14th thru December 15th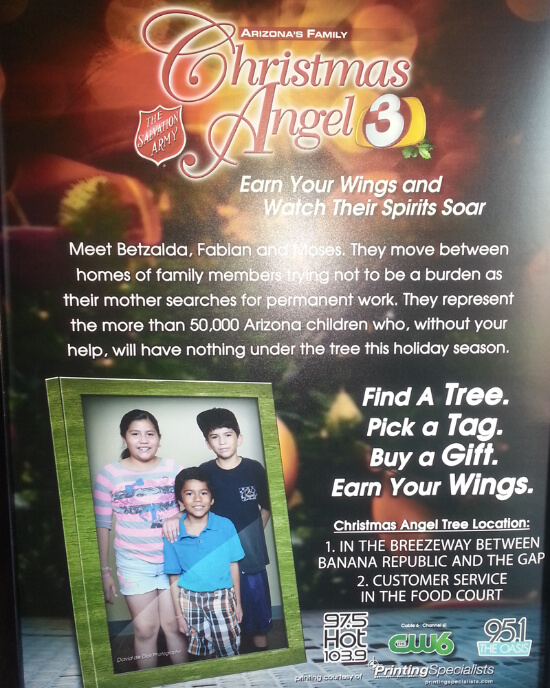 The Salvation Army Angel Tree has become a tradition at Outlets at Anthem. From November 14th thru December 16th two trees will be on display: one in the Breezeway between Gap and Banana Republic and one at Customer Service. Each tree will hold Angel tags with requests from real kids. Come in and fulfill a Christmas wish!
Breakfast with Santa
Saturday, December 6, 2014
Enjoy Breakfast with Santa, Saturday, December 6, 2014 from 8:30am to 9:30am. Tickets are on sale until December 4th at Customer Service for only $5 and all the proceeds go to The Daisy Mountain Firefighters Charities. Santa will be on hand to greet each child and have story time before the Santa House opens for discounted pictures.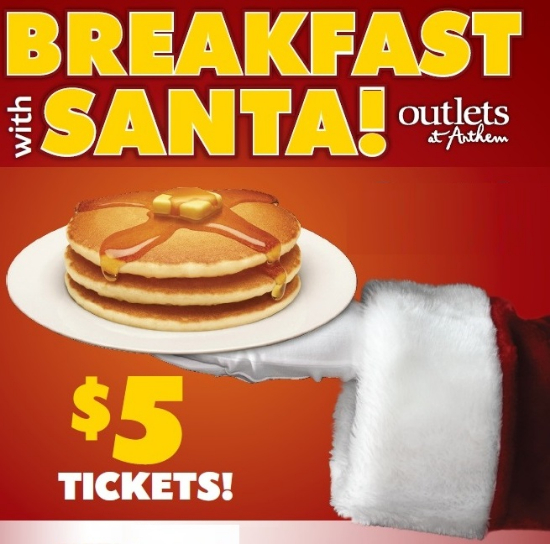 Tallest Christmas Tree in the Nation
Holiday Season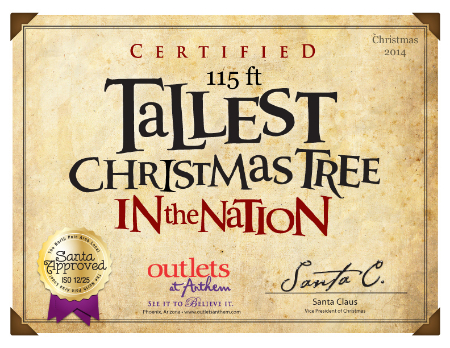 Spanning 15 feet longer than an NBA basketball court and approximately the length
of two and a half city blocks, the tree will be transported nearly 750 miles from Northern
California to the Outlets at Anthem on a 75-foot stretch trailer. In its place, at least 12 tree saplings will be replanted in the vicinity.
The tree arrives at Outlets at Anthem on Oct. 21 at 6 a.m. A team of 14 will spend more than eight hours a day for two weeks on mobile cranes to shape and decorate the 27-foot-wide tree which will weigh 16 tons when fully adorned with lights and ornaments. A total of 180 strands of LED lights stretching three miles and more than 6,000 ornaments will decorate the tree, along with bows and a three-foot-tall copper star at the top. Decorating will be completed around Nov. 9. The 13th annual Christmas tree lighting spectacular featuring national artists and fun for the entire family is scheduled for Saturday, Nov. 15, 2014.
Outlets at Anthem Gift Cards
Holiday Season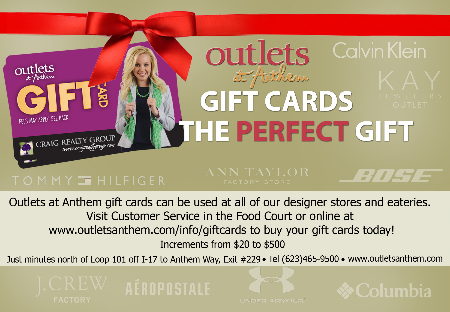 Take the guess work out of your holiday shopping. Stop by Customer Service in the Food Court and pick up the gift that is just right for everyone! An Outlets at Anthem gift card! Get one in increments of 20 to 500 dollars and make someones holidays bright.
Extended Holiday hours
November thru January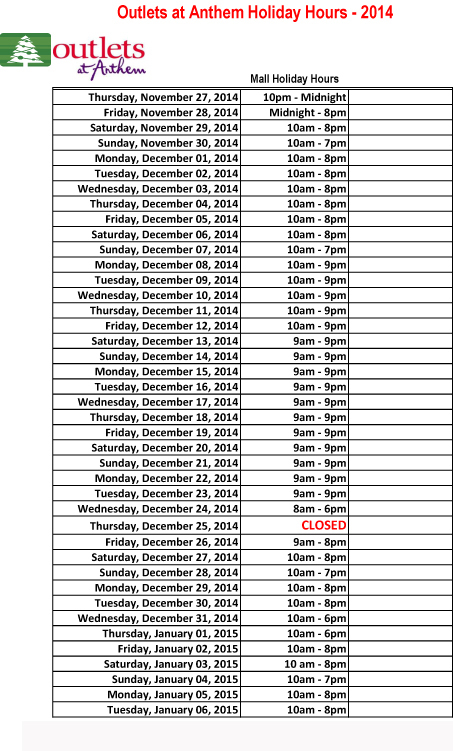 Outlets at Anthem Holiday Hours are extended in November and December for your shopping convenience!
Senior Discount Days
Every Tuesday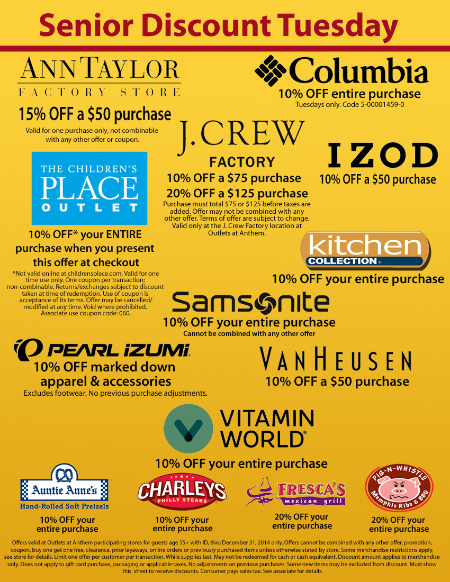 Senior Discount Tuesdays!
Seasonal visitors always welcome.
Visit Customer Service for discount details and ask about a FREE VIP savings card.
Kids Play- We've Moved!
First Wednesday of Every Month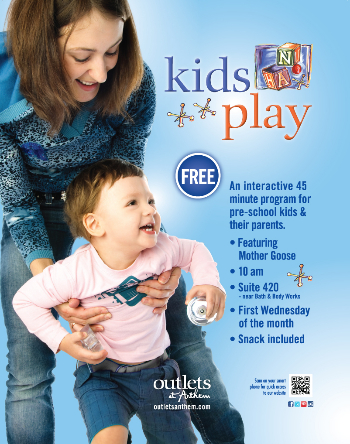 Kids Play is the first Wednesday of every month! 10am-11am, Suite 420.
Bring the kids to Outlets at Anthem for FREE interactive play hour with Mother Goose where we will tell stories and sing songs! There are prizes given out and a delicious snack. Parent participation is required.
Like us on Facebook
Like us on Facebook!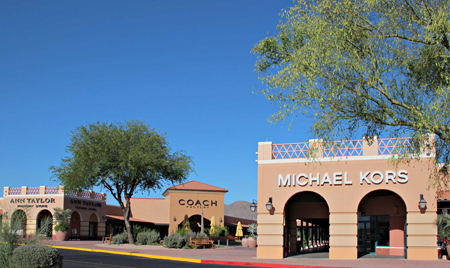 We're excited to provide frequent updates on the hottest fashion trends, store offers and fun events on property on our Facebook page. Stay in the loop by "liking" us at https://www.facebook.com/outletsatanthem and be in the know on all these great savings opportunities as soon as they are announced!
You can share your thoughts, pictures and ideas of the mall events and sales and stay connected!
Follow us on Pinterest!
Follow us on Pinterest!

We're excited to provide frequent updates on the hottest fashion trends, fun on-site activities, cute pictures and fun ideas to try on our Pinterest boards. Stay in the loop by following us at http://www.pinterest.com/OutletsatAnthem/
You can share your thoughts, pictures and ideas of the mall events and sales and stay connected!