March Prize Madness
March 2 - 10, 2014
Win prizes by joining Outlets at Anthem on Facebook or Twitter March 2 - 10, 2014.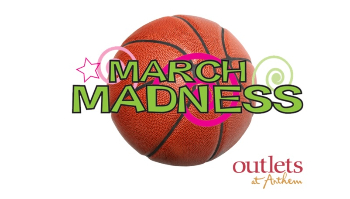 Senior Discount Days
Every Tuesday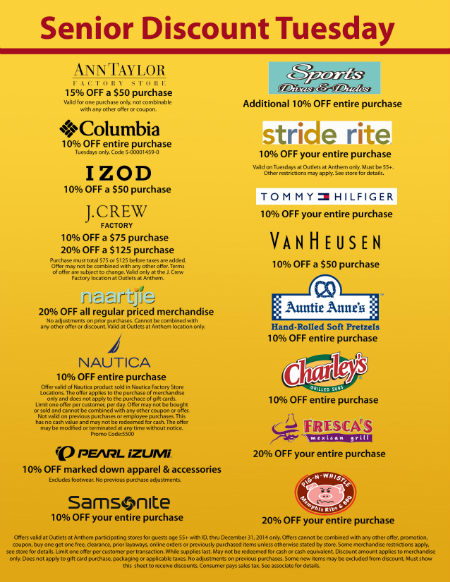 Senior Discount Tuesdays!
Seasonal visitors always welcome.
Visit Customer Service for discount details and ask about a FREE VIP savings card.
FREE Kids Play Activity
First Wednesday
Outlets at Anthem invites you to bring your little ones and join us for a Free Interactive Kid's Program each month at 10:00am at Kids Play.
KIDS PLAY IS THE FIRST WEDNESDAY EACH MONTH
Activities are geared for younger aged children and require parental participation. Kids enjoy singing, dancing and a special snack provided by the Food Court.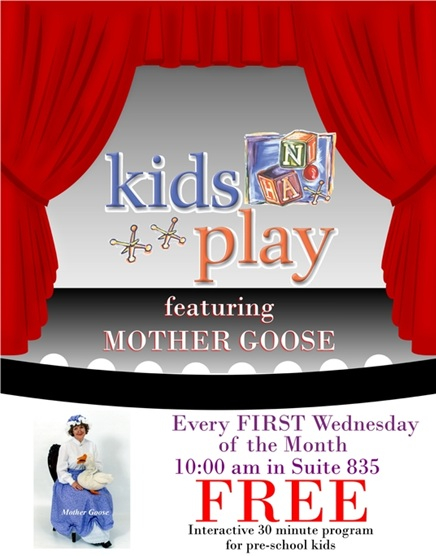 Enter To win Sundogs Tickets
December thru March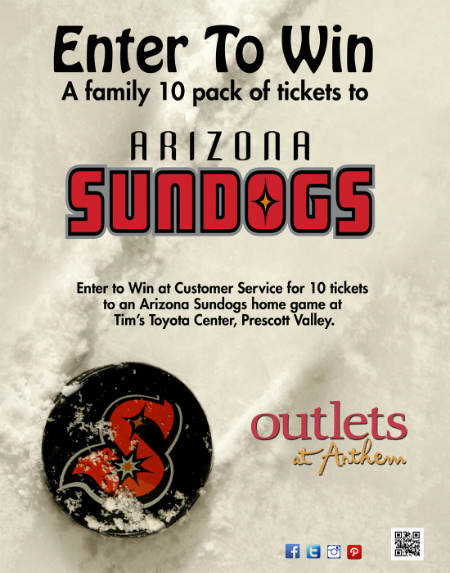 Come to Outlets at Anthem and Enter To Win a 10 pack of tickets to a Sundogs game at Tim's Toyota Arena!